Client: Exadex
Date: January 2022
Character designer: Anne-Laure Limet
Conception – Modeling – 3D Animation: Adrien Boutin
Music: Swirling Ship
For the year 2022, Exadex wanted to share its wishes with a card a little more exceptional than usual. They came up with a crazy scenario: a skier going down a slope, carrying a whole bunch of objects and lights before exploding in the middle of a sleeping village, which will wake it up and light it up.
To avoid a blockbuster budget, we proposed to simplify the animation by making the scene in a snow globe with an automaton.
The client was so excited about this idea that she wanted to start with this quote from Seneca: "Life is not about waiting for the storm to pass, it's about learning to dance in the rain."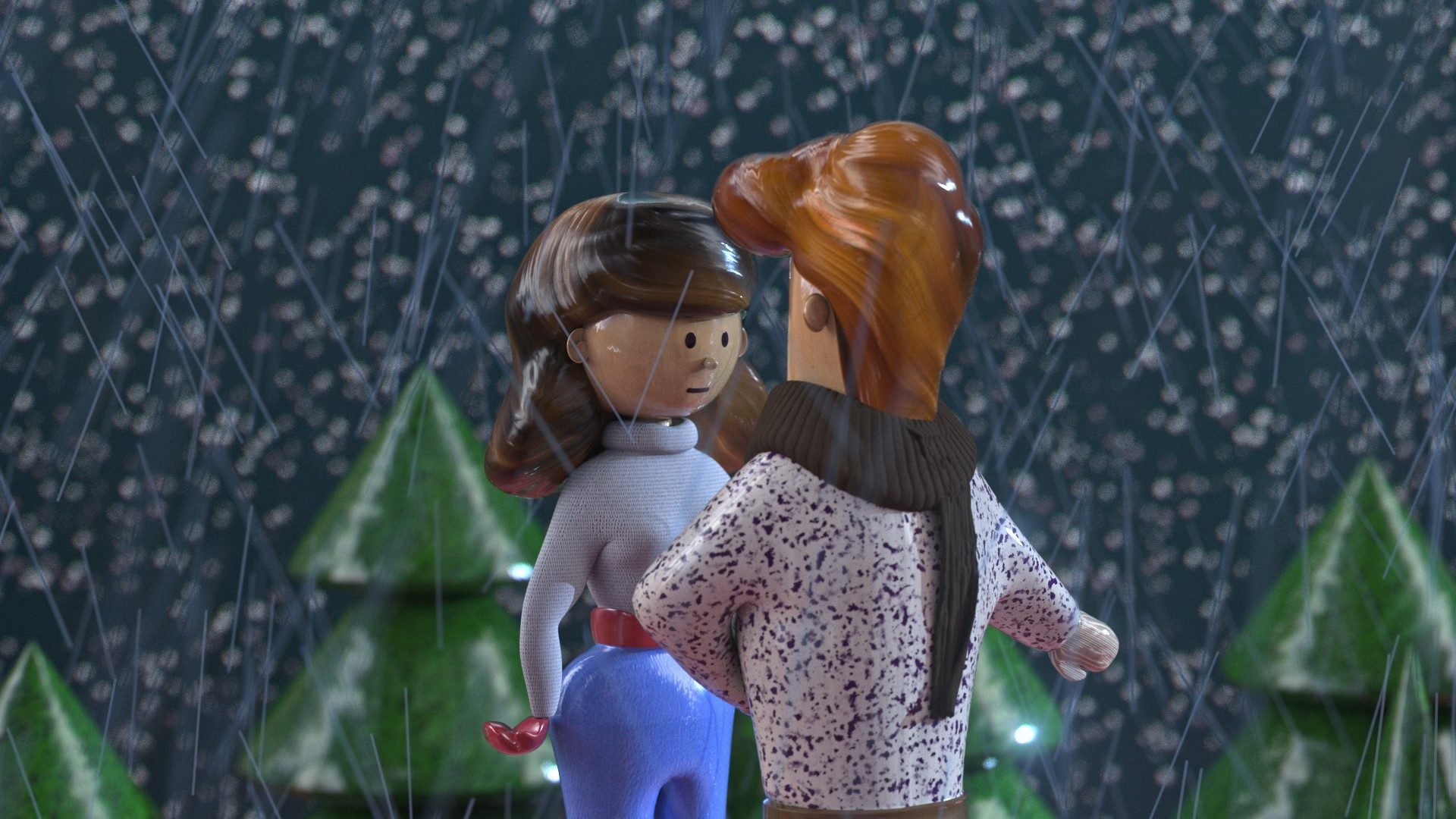 The first step is the creation of the characters. We have a couple that must look like automatons, a simplified anatomy. Despite this constraint and the fact that they will not move their bodies or change their expressions, they must be endearing. That's why we have very round shapes for the woman and prominent for the man, with an overall design inspired by Pixar's The Incredibles.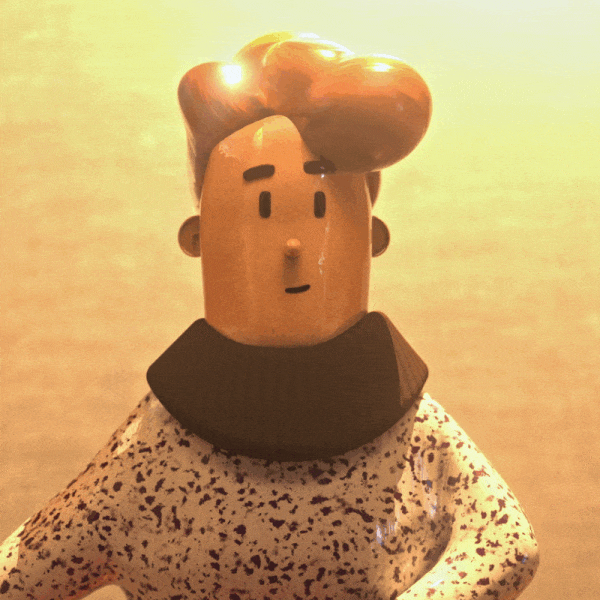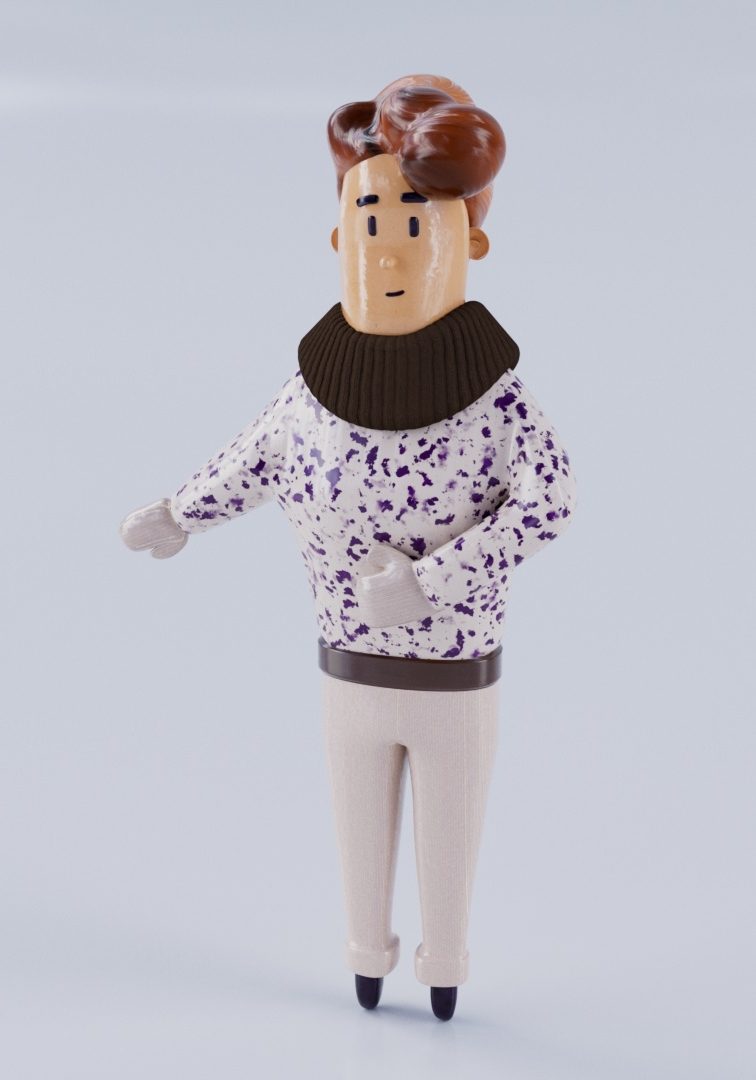 Pour faire sens par rapport à la citation, nous avons imaginé un couple qui restait chacun dans leur To make sense of the quote, we imagined a couple who were each staying in their cottage because it was raining. They hesitate to go out and then rush to the center of the plateau. Once one in front of the other, they spin around.
To make it fun, we had to play with the trajectory. They meet, separate, try to find each other and fall face to face, a little by chance, while the destiny was already set.
From a symbolic point of view, they had to end up on a high place, to give the feeling of having grown up, of being above everything. Once the path and the structure of the set were made, all that was left to do was to animate.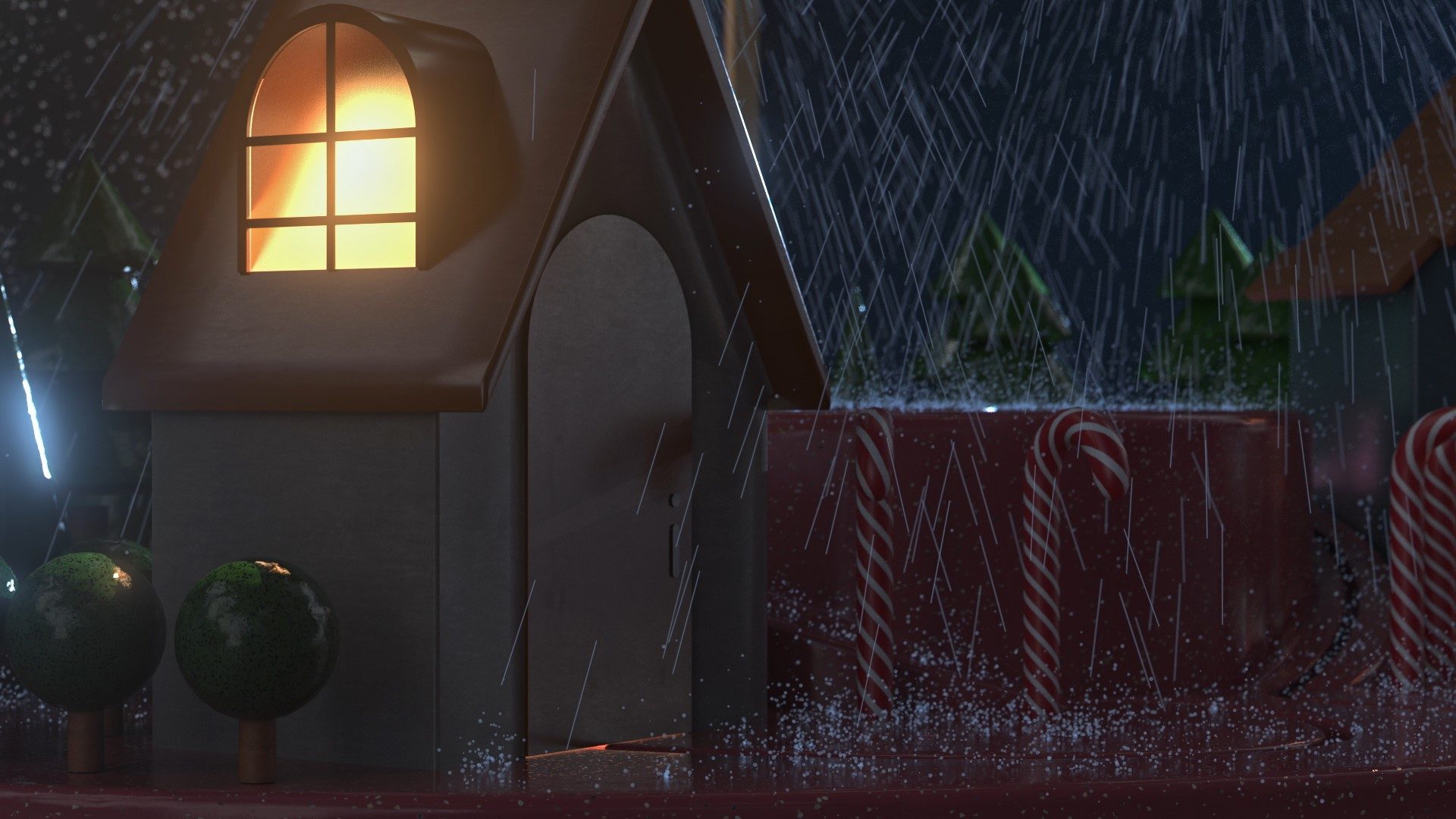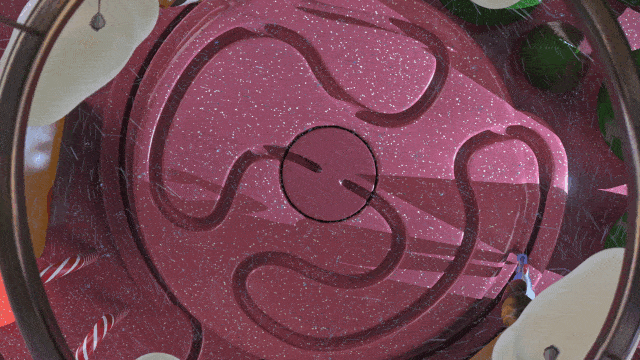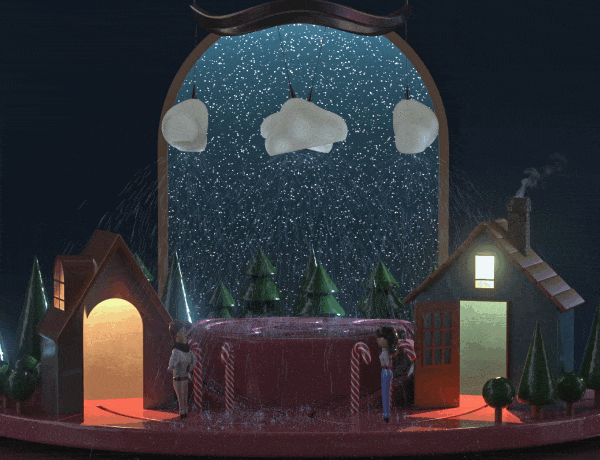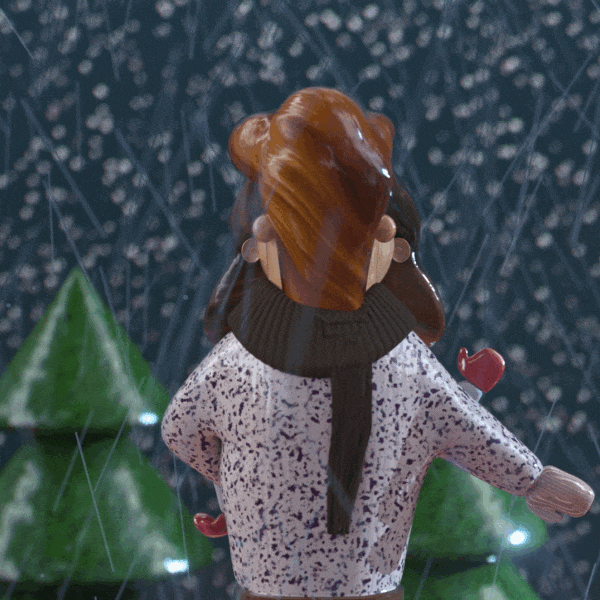 The idea of the music box, or rather of the automaton, allowed us to save on production time, especially on the animation. But we still had to bring the universe to life.
The graphic part does a large portion of the work in the atmosphere. Nevertheless, small details such as the shocks, the blinking eyes, the smoke from the chimney, the rain, are simple elements that give a lot of life.
For the global movement, everything was done almost automatically thanks to a thoughtful design of the characters and the setting.
The end of year periods are busy, and taking on this production at the end of the year was quite a challenge. We are very proud of the rendering, and it was the first time we tried 3D character modeling.