Client: Ubisign
Date: July 2015
Scriptwriting – Animation : Adrien Boutin
Illustration : Chloé Kast
Musical composition and Sound Design : Samuel Debout
During the Francofolies festival, advertising spots are broadcasted on stage. The brand of raclette RichesMonts seeks to communicate during the summer, season in which sales are the lowest. For compensate, a team is travelling around the biggest summer festivals in a foodtruck to offer festival-goers seasonal recipes based on raclette: bagel, wrap or salad, there is something for everyone.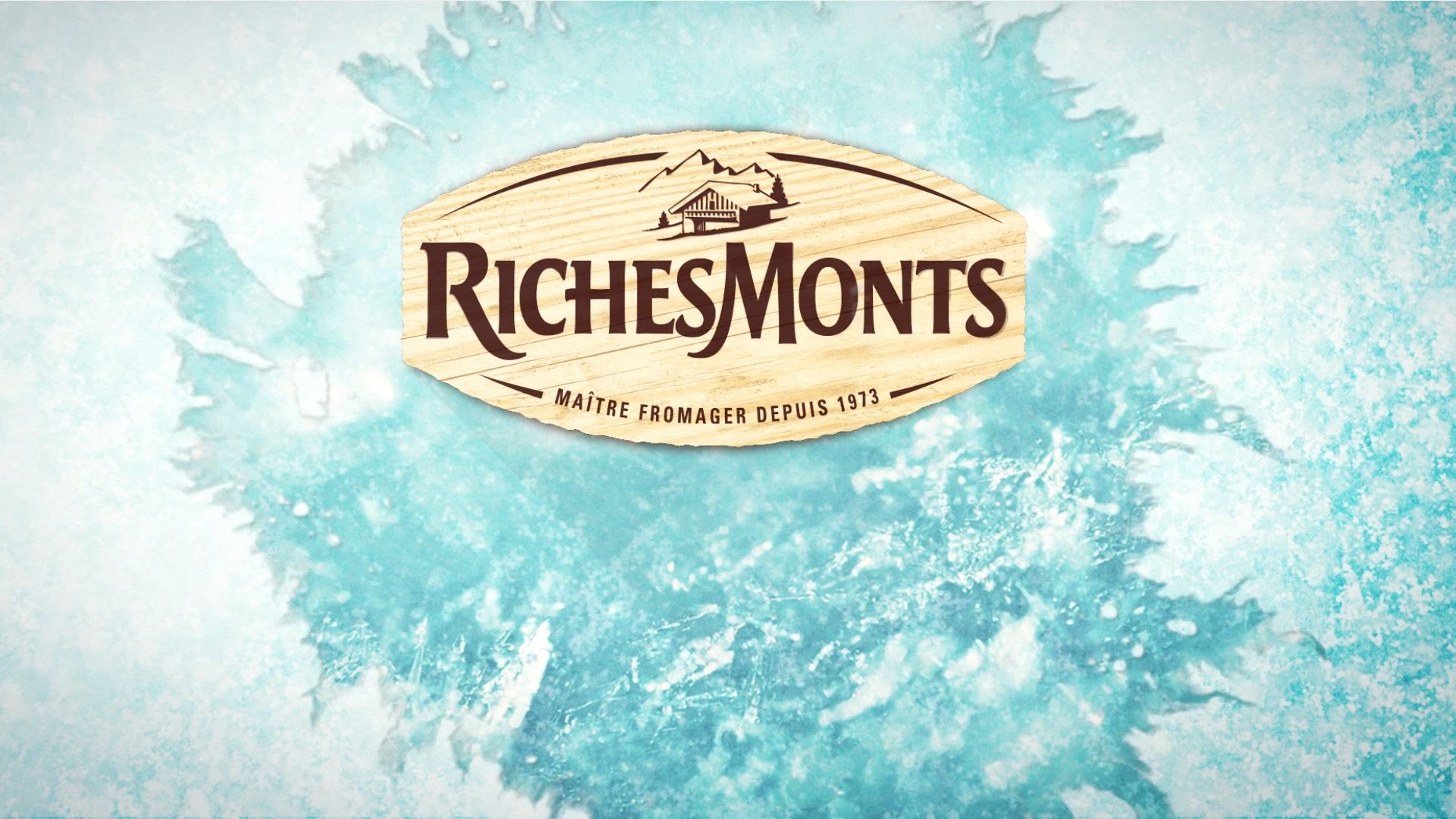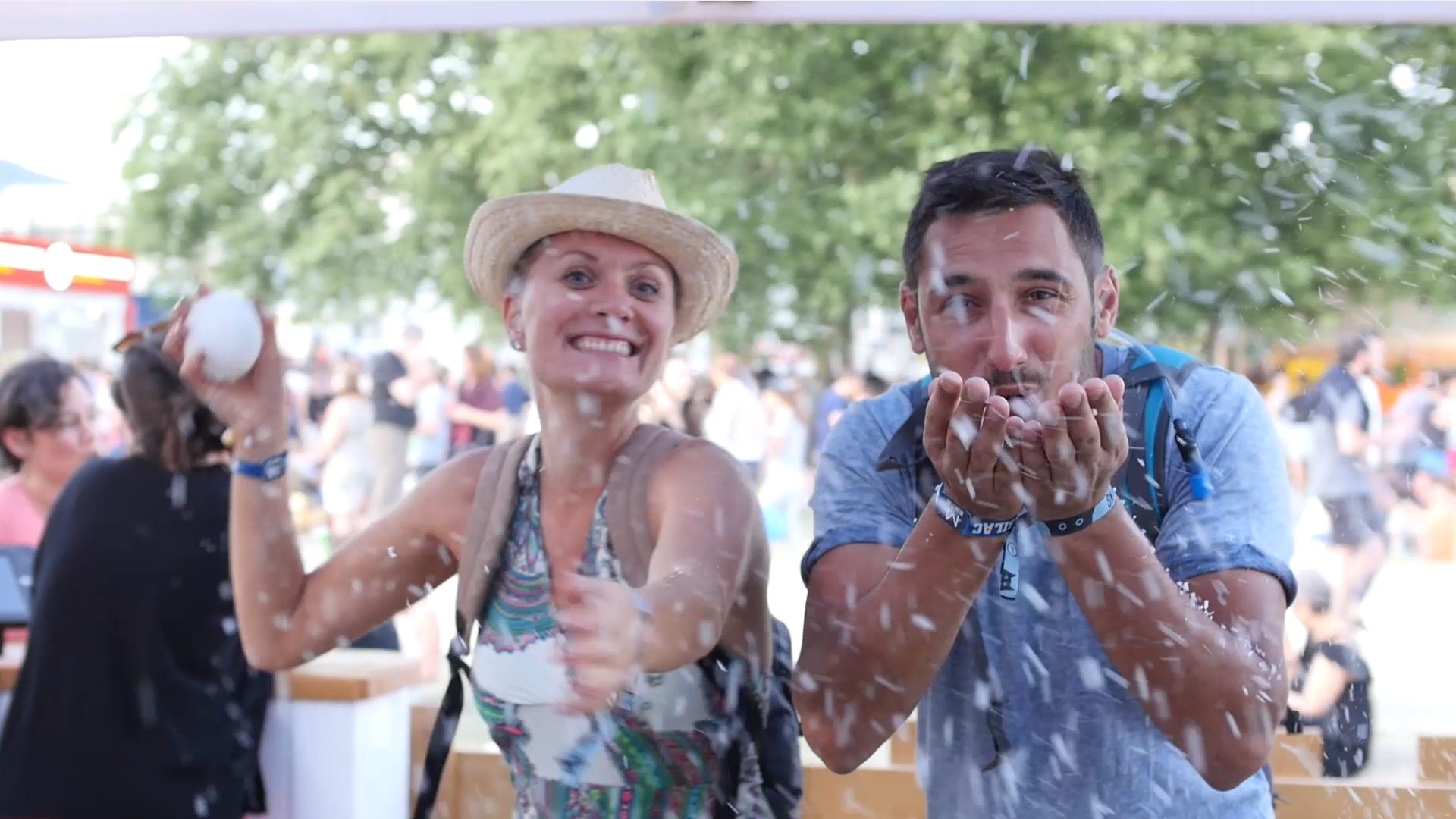 The client wanted a cartoonish 30-second animated spot. The basis of the story was that a raclette from the mountains arrives on stage at the Francofolies in a hurry and then, embarrassed, starts singing and all the crowd is excited.
To reinforce the impact, we added several story features including popular references, with the main disturbing element played by a squirrel looking for his nut, a King version of raclette and a crowd surfing who send the raclette in a bagel that would be crunched in the 1st person.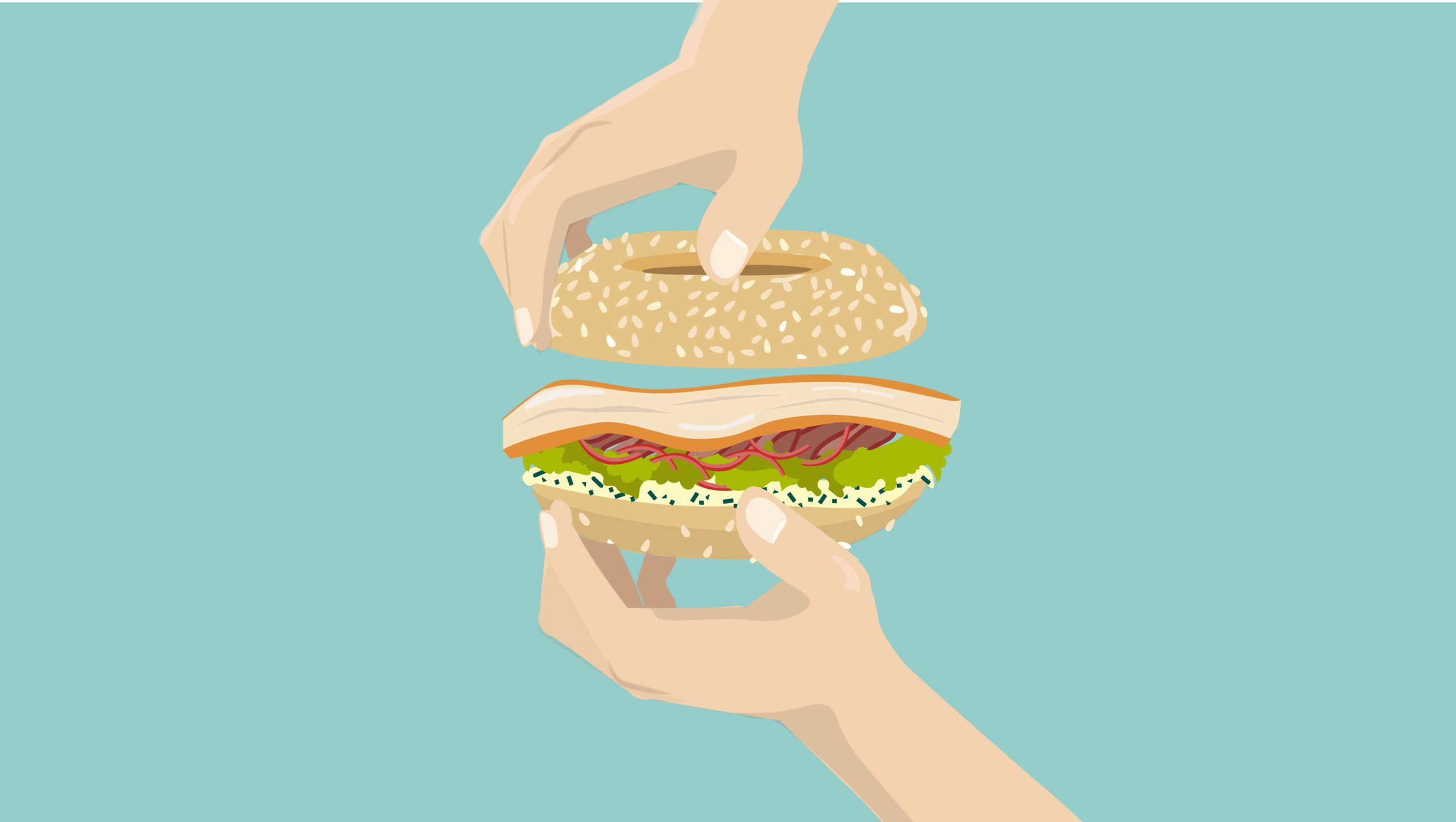 It was our first request for a story in animation, very far from the usual Motion Design codes. Moreover, the time of production was very short: we had 3 weeks to complete everything (from the scenario to the storyboard, the design of the characters and the sets, the music and the animation). The main difficulty of a production of this type is the time allocated to the details (the more they are worked on, the more credible it is) and that the rhythm is calibrated to the frame: the content is dense, and it has to fit in 30 seconds.
First of all, the art direction had to be modernized. The provided raclette characters were not optimized for animation (body adaptation on several positions and facial expressions management) and could be worked in a more modern and warm way. In parallel, the first tests of animations were carried out via an animatic.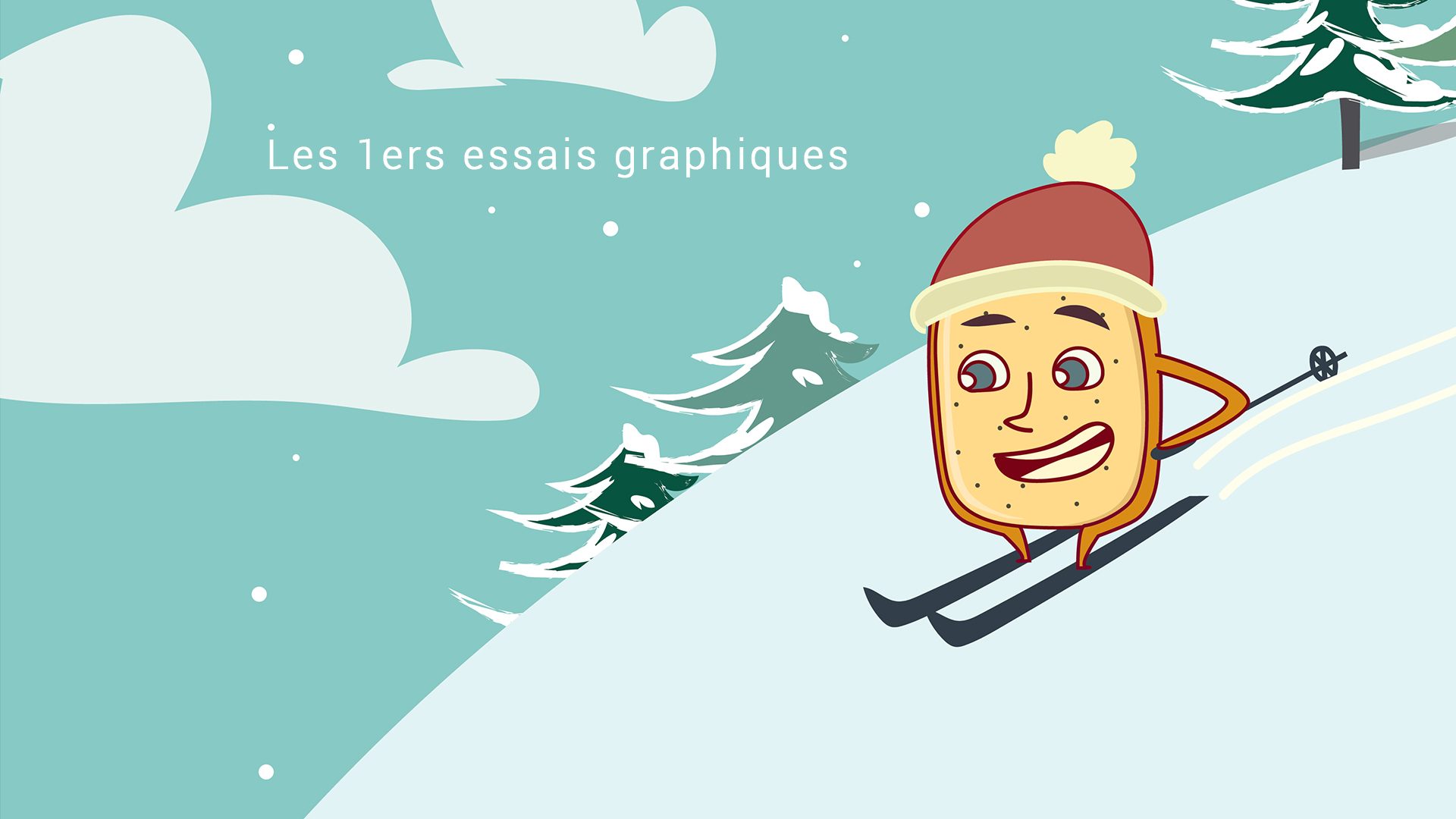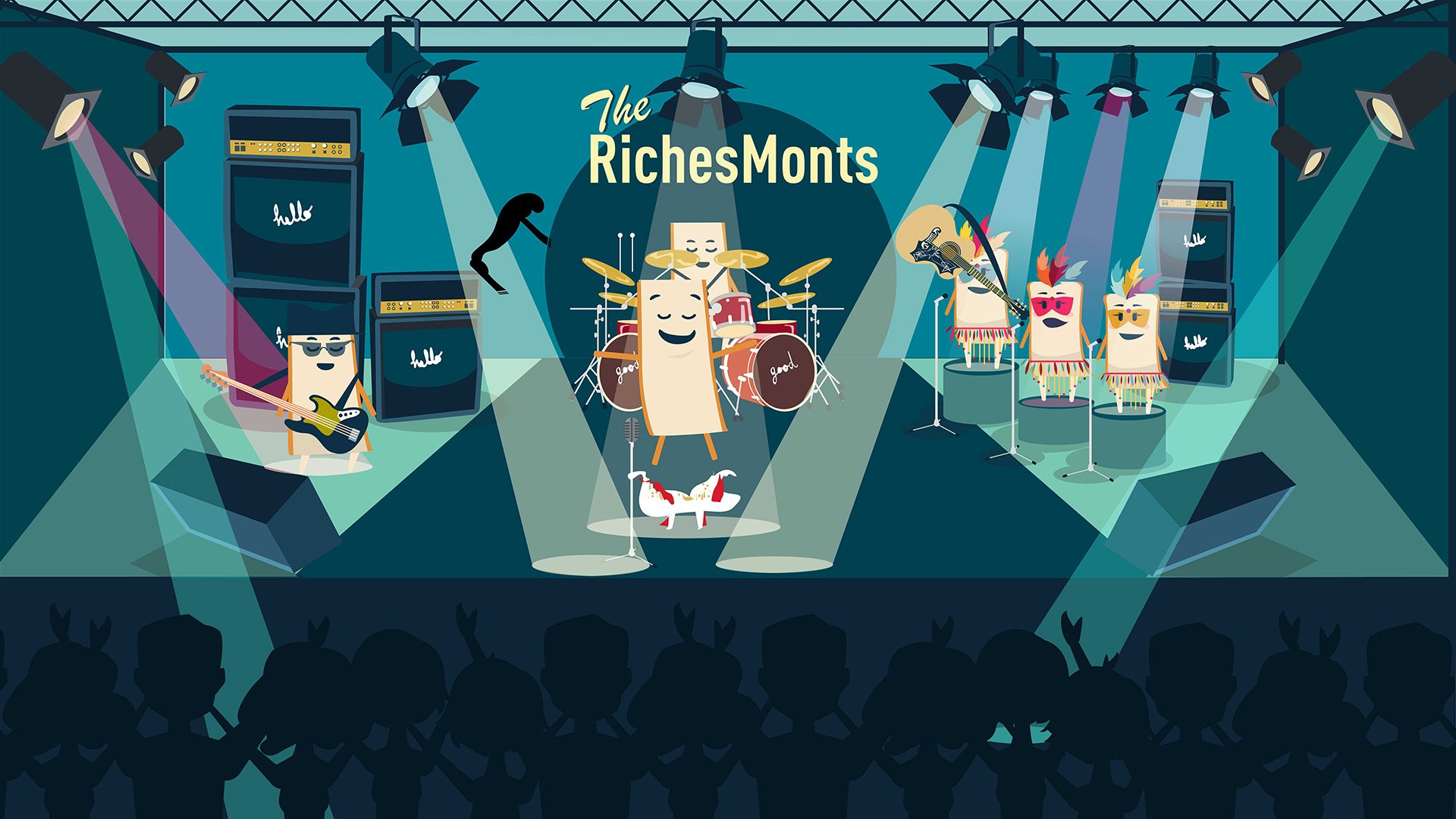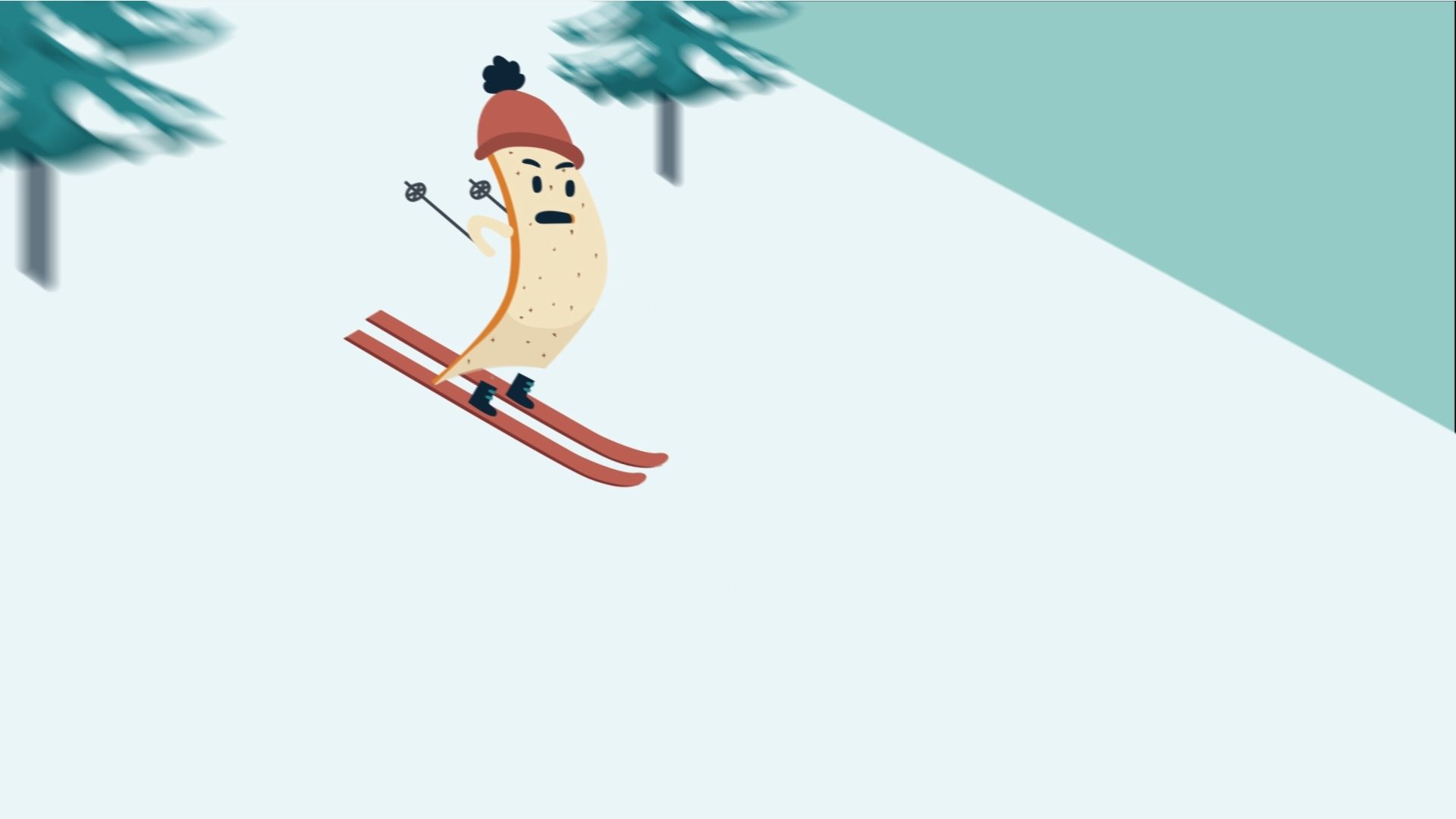 L'animatique : une étape importante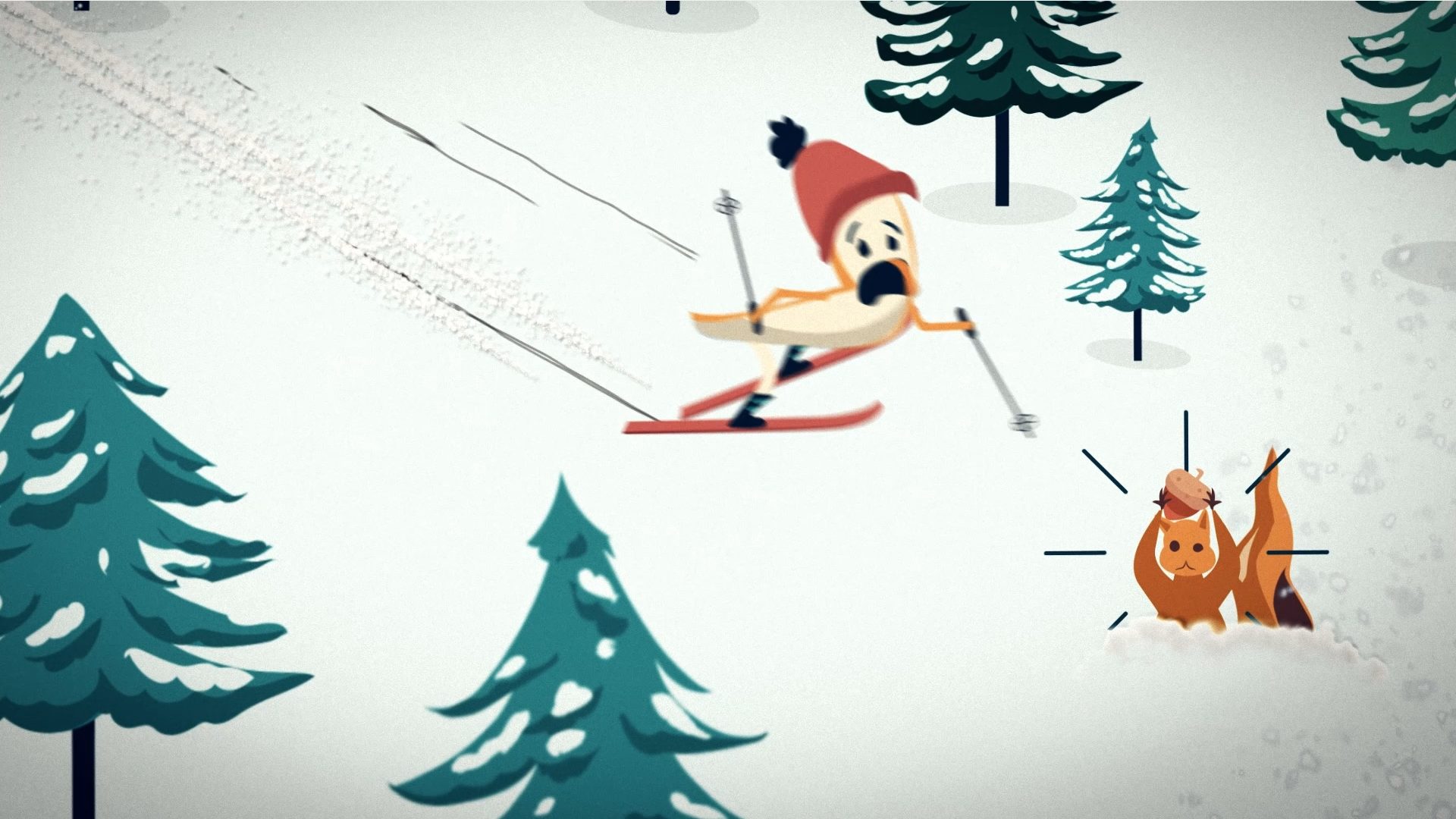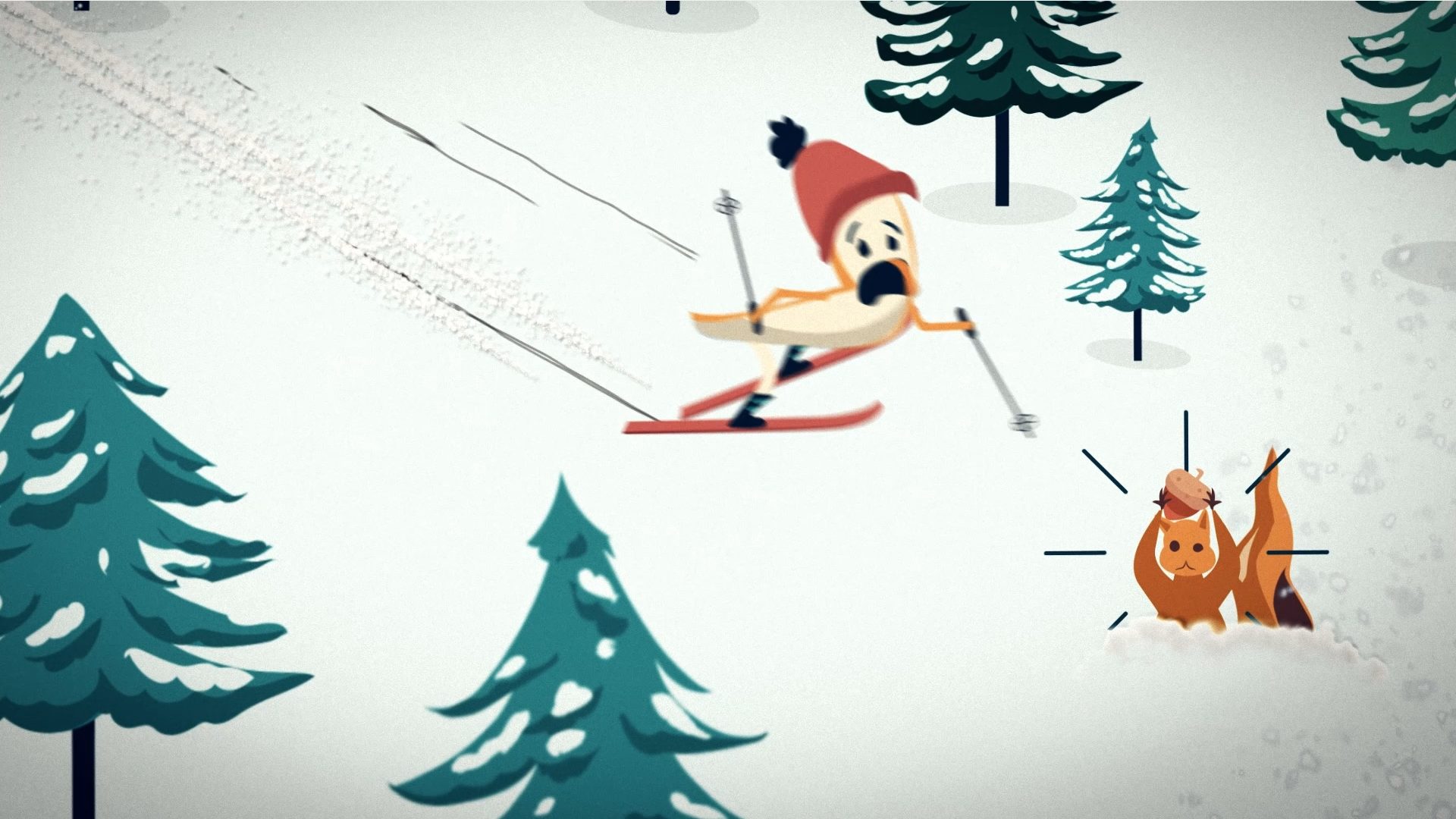 The animatic is a simple validation step for the client via a rough animation focusing on the rhythm. We can see very quickly if the timing is right, if all the elements will be readable and understandable, and if the tempo variations are giving the right dynamics. This also allows us to synchronize the animations with the music, and to avoid waiting until the end of the production to take care of the sound part.
Once the whole idea has been validated, the animation begins. In motion design, we have characters that are often rigid and in a fixed posture. This is due to the software which is specialized in graphic animations and not character animations. New tools such as Duik and a lot of time spent on managing frame-by-frame transitions of our squeegee man allowed us to animate a character more freely.
Despite the short production time, we are very proud of this work and there were good results. The current techniques would allow us to go further: to dig for a next production.